Fall is Coming!
Was that a cool breeze we felt this morning?  This first sign of fall in the air is perfect for the noticeably yet slightly shorter days.  We take this sign of coming changes and are planting seeds for the season.  The pumpkin vine slowly taking over the backyard loves it, and the sprouts for the fall garden are popping.
As the fall season is preparing to ramp up we are doing markets as well as the CSA this Sunday.  We also have the Fall Plant Sale next month– we have a wide variety of houseplants, landscape, and garden starts on the way.
At the Disco Warehouse market Saturday
We'll be at the Disco Warehouse Backyard Art Market this Saturday the 17th.  We'll have an assortment of seasonal pickles, jams, and condiments.  The market is at the Disco Warehouse at Tchoupitoulas and Eight St. from 11 till 5pm. 
We'll also be sporting some of the new volunteer gear Ica has been working on including the bucket hats and the canteen bags.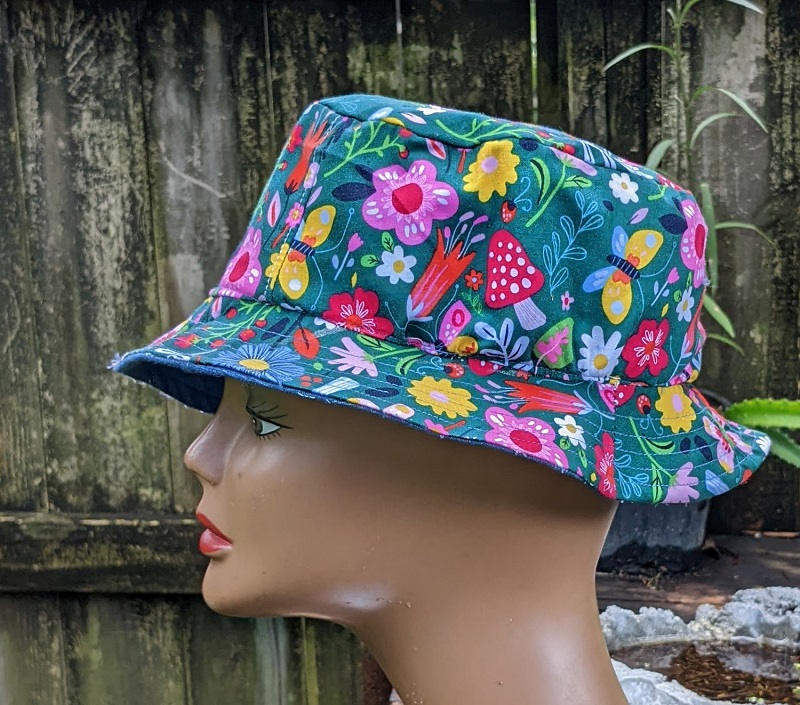 CSA Share Sunday the 18th
The CSA Share this Sunday is now available, pick-up will start following services and run till 1pm or the last person shows up which-ever comes first.  The fruit this week is Muscadine grape and the cucumbers look good.
Sweet Potato
Tomato
Basil Pesto
Muscadine Grapes
Cucumbers
Pepper Jelly
Yard Eggs
Wild Lemon
…
Reserve your share from the share page here.
Have a swell weekend– see you at the market or the share!
Future events of note
We'll be at the Freret St Market when it opens back on October 1st
The Fall Plant Sale will be in early October as well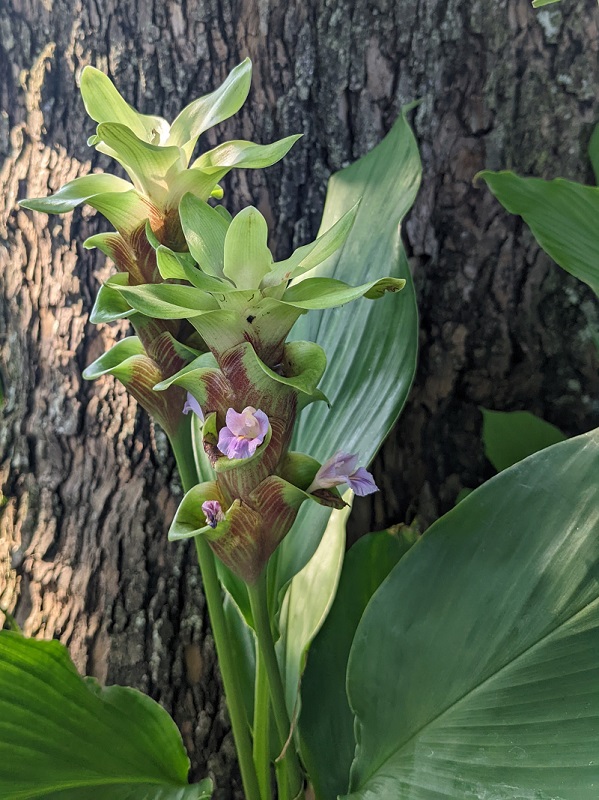 Flowering Turmeric in NOLA, Summer 2022